Sharpshooter – Fall 2023
Volume 1, Issue 3
Order a printed copy of this issue!
Members of the ORA receive a printed copy of the Sharpshooter in their mailbox everytime we go to print. However if that issue was lost, you are not a member and wanted a copy, or you simply can't get enough of the Sharpshooter and need many copies, we've got you covered! Click the link to order a print-on-demand copy of this issue of the Sharpshooter!
Articles Featured in this Issue:
The following is a helpful guide from ORA Vice President and Interim Secretary, David Gaskill. For questions and comments, you can reach out to him at vicepresident at oklahomarifle.org As part of our restarting of the ORA this past year, we sought to understand our...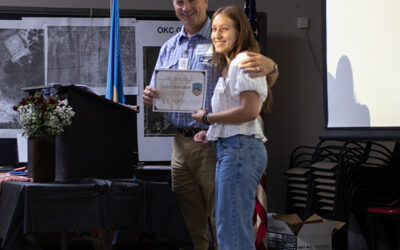 Greetings! It was only a year ago when I stepped into the community center where the board meeting that would determine the fate of the ORA would take place. You see, the effort, leadership, and sacrifice required to keep an organization that champions the Second...